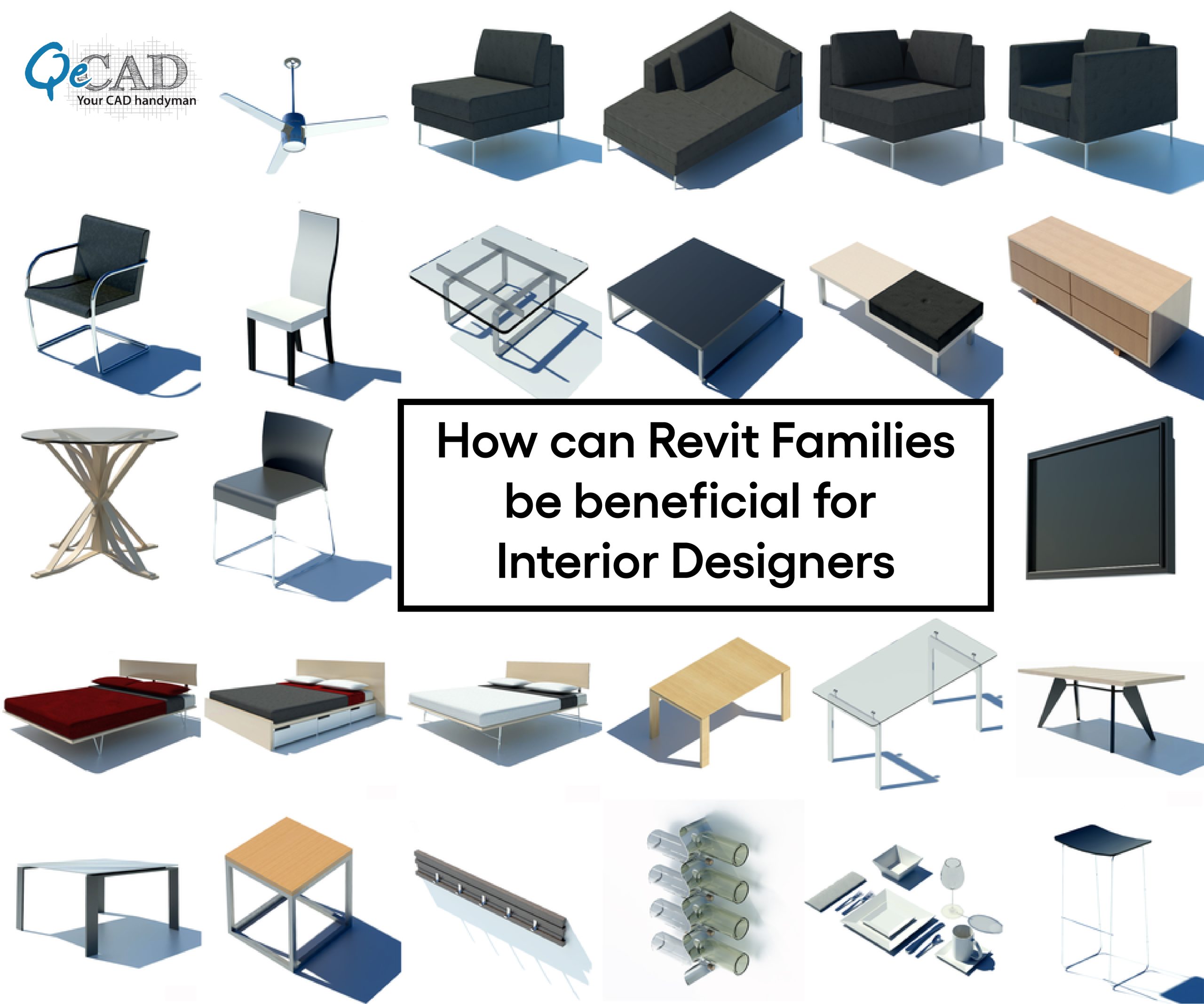 Introduction
Interior designers constantly aim to reduce the amount of time spent on design development when working on a project. Yet finding and choosing 3D models of furniture and building materials always takes a lot of time and work. In these situations, designers can acquire ready sets for every space using Revit Family Creation Services, saving time on downloading and configuring each individual item.
1. Buying Prepared Revit Families Speeds Up the Process
Designers can drastically speed up the workflow by using pre-made 3D objects. But, using a whole ready set as opposed to downloading each 3D object individually is significantly faster. Moreover, 3D models in Revit Families are not merely bare 3D objects to which you must still add textures. Designers can save time by using a Family, which is a fully assembled kit that includes all the materials, rather than wasting their time looking for Revit textures online. After adding the Family with a few clicks, rendering may begin right away.
2. Saving Money by Utilizing Ready 3D Models in Revit
As 3D artists don't have to expend additional time and resources on making it, downloading a ready-made 3D object is always less expensive than obtaining a customized one. Designers only need to choose the necessary set from a library of ready-made furniture 3D models and Revit Families provided by reputable 3D studios. A designer can use pre-made 3D models in a Revit interior project right away when 3D artists provide the project file.
3. High-Quality 3D Models Are Available in Revit
In Revit, the quality of pre-made 3D models is comparable to that of custom ones. Professional 3D artists create 3D objects with accurate proportions that match the measurements of actual furniture. The textures on pre-made 3D models are executed to higher standards. Designers can always select the textures that are ideal for any Interior Rendering Services, thanks to the extensive library of high-quality textures that Autodesk Revit has to offer.
4. Easy to Modify and Adjust
With ready-made Revit Families, a designer may incorporate ready-made 3D models into the project together with textures and all the settings without having to make any additional configurations. There is nothing quicker and more practical than a Revit Family alteration if they need to make changes to all of the objects in a collection, such changing the materials or measurements. Because of the Family's interrelated objects, when one 3D item's parameters change, the others automatically adjust as well. Hence, you can change the texture or the proportions of all items at once by modifying just one component. This amazing feature of 3D models in Revit Family allows designers to easily fit the furniture set to any room size without.
5. The Most Popular Furniture Items Are All Available in the Revit 3D Models Library
3D models in Revit families include furniture, home appliances, and architectural components. Even the ordinary 3D company can function with more than 1000 3D models in Revit because professional 3D studios have been creating their own libraries of BIM objects for years. The studio database most likely already contains the popular furniture model that a designer wants. Furthermore, forward-thinking CG firms keep an eye on all the most recent design trends and regularly update their library with the most fashionable furniture and home accents. Designers don't need to sketch windows, doors, columns, or other architectural features when working on interior projects in Revit because each object has a matching category or the Family. As a result, an architect or designer can instantly introduce matching architectural items into the project by choosing them from the vast Revit library. Revit Families, ready-made furniture sets for the kitchen, bathroom, living room, and other rooms, are also frequently used by interior designers. A designer doesn't have to spend time looking for individual objects and putting them together when there are premade Families available. Every component of Revit Family already functions as a seamless whole. Also, several producers of home furnishings and appliances provide ready-made Revit models for download. Hence, interior designers don't have to create them from the start either; they can just install these 3D models in Revit and finish the interiors of the kitchen and bathroom.
6. With Revit, models can be converted from 3D to 2D models.
Interior designers may also find 3D modeling in Revit to be helpful in getting precise furniture production designs for manufacturers. For instance, a buyer who saw a designer's usage of the Family kitchen set in a project wanted to purchase the exact kitchen furnishings. Designers used to have to spend time sketching each component independently before Revit, but with the help of the Autodesk Revit Family Editor, the entire structure is already designed with accurate measurements that correspond to all axes. Because of this, a designer may quickly save the blueprint for furniture makers by transferring the 3D Family from the 3D model to the 2D sketch.
Conclusion
To summarize, designers usually save time and money by using pre-made 3D models. Revit Families further streamline the process so that a designer can get a pre-made set that includes all the textures and furniture items combined rather than selecting each one individually. It enables professionals to quickly add a Family to the Revit interior design project and move on to 3D rendering.