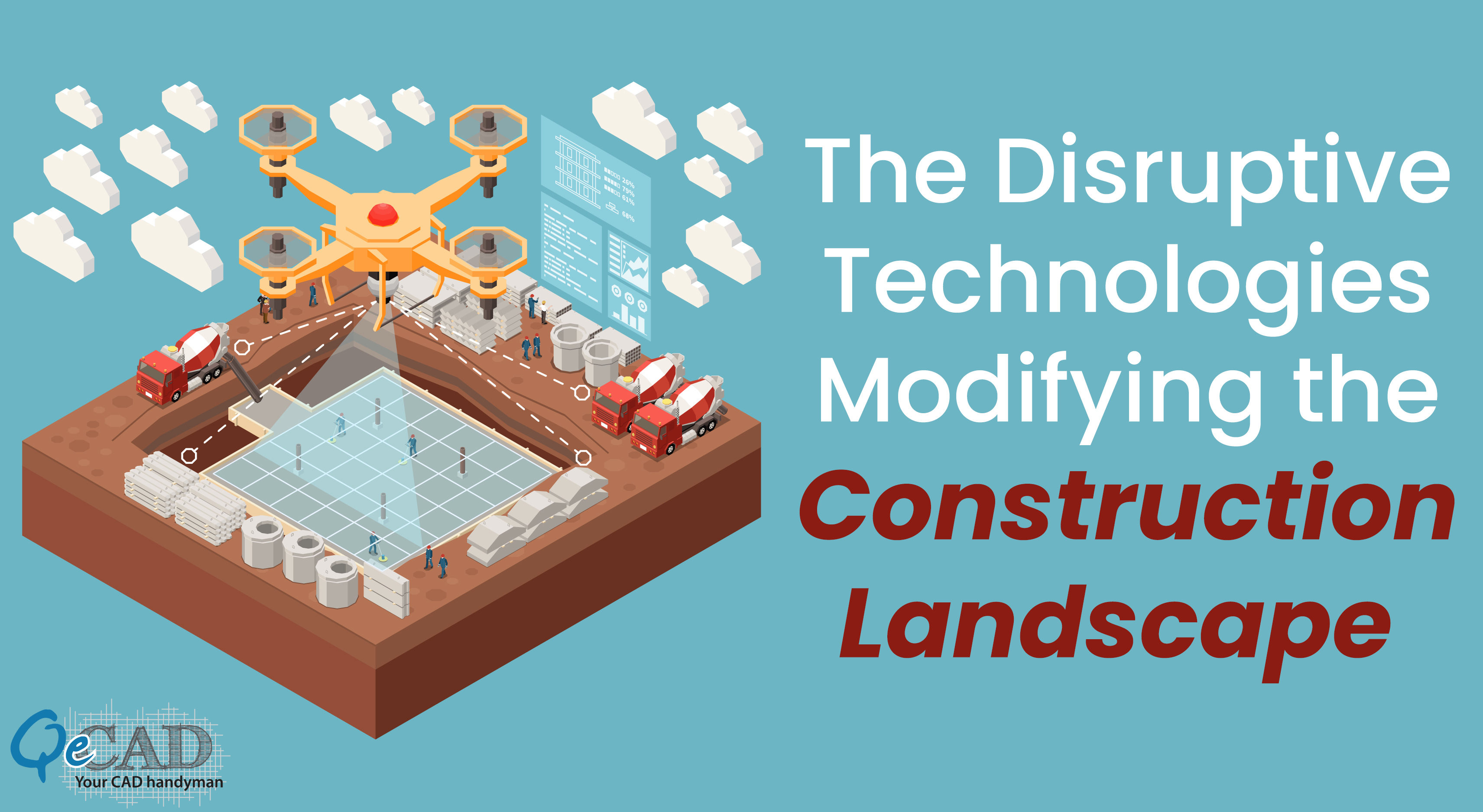 Introduction
With the arrival of new technology, the construction sector is currently going through substantial shifts that are changing how building undertakings are conceptualized, scheduled, and carried out. The construction industry has a reputation as having been sluggish when it comes to embracing new technology, however, the situation is beginning to change as novel innovations arise with the goal of enhancing construction procedures, boosting efficiency, and cutting prices. In this blog piece, we're going to look at the technologies that are upending the construction sector along with the way they're transforming it.
1) BIM, or Building Information Modeling
A building or engineering project's digital representation is created using the method known as BIM. By presenting a 3D model which might be utilized to visualize the project or spot possible flaws when construction starts, BIM Services enables professionals such as architects and engineers to work closely, collaboratively and more efficiently. Additionally, BIM enables the fusion of information from many platforms, including those related to structure, electrical, and mechanical systems. All stakeholders involved in the construction process benefit from improved coordination, decreased inaccuracies, and enhanced interaction thanks to that interconnection.
2) Drones
During the construction business, drones are being utilized more frequently to perform a wide range of tasks like site reconnaissance, inspections, or surveillance. Drones may provide real time photographs as well as information that might be utilized to track the standard of the job being performed, identify possible risks, and evaluate the advancement of building projects. Drones may additionally be employed to quickly and precisely examine topography, which may assist to shorten surveying duration and lower surveying costs.
3) AR: Augmented Reality
By offering an innovative way of visualizing and interacting with architectural designs, augmented reality technologies are revolutionizing the building sector. A digital version of the building design may be seen thanks to AR, which enables architects and engineers to produce 3D models that might be superimposed across the actual surroundings. With the aid of this technology, construction experts may visualize a design while actual work is done. Additionally, AR makes it possible for on-site employees to get information about building structures and parts like plumbing and electrical.
4) 3D printing
By offering an innovative approach to building structures, 3D printing is revolutionizing the construction sector. Sophisticated buildings, including walls and columns, can be built with 3D printing far more quickly than using conventional building techniques. Recycling goods, that aren't generally utilized in buildings, can be utilized using 3D printing, which may assist to cut expenses and wastage.
5) Robotics
By offering novel techniques for automating building procedures, robotic technology is revolutionizing the construction sector. Bricklaying, placing concrete, as well as welding are among the jobs that might be carried out by robots, which may reduce labor expenses along with increase productivity. Through carrying out risky jobs which have traditionally been handled by humans, robotic technology can also be utilized to improve safety on building sites.
6) The "Internet of Things"
By offering an innovative way of monitoring and managing structures, the Internet of Things is revolutionizing the construction industry. Buildings' humidity, temperature, or air quality could all be tracked using IoT sensors, which may enhance comfort for residents and reduce utility bills. Additionally, building systems like HVAC and lighting may be monitored by Internet of Things (IoT) gadgets to see possible concerns while they evolve into serious ones.
7) VR: virtual reality
By offering an inventive way of visualizing and engaging with architectural designs, virtual reality technology is revolutionizing the construction sector. In contrast to conventional 2D drawings, VR enables architects and engineers to produce 3D models which might be examined within a simulated environment. Construction experts may utilize VR technology to observe a design throughout real-life prior to construction ever starting. This may assist with identifying possible problems and enhance communication among everyone associated with the construction process.
Conclusion
An upsurge of novel innovations which improve construction processes' precision and effectiveness, reduce expenses, and enhance safety on job sites is transforming the construction business. A more environmentally friendly and forward-thinking construction sector is being made possible by the widespread implementation of technologies like BIM, drones, AR, 3D printing, robotics, IoT, and VR. Through utilizing these technologies, the construction sector may construct more effectively, faster, and more intelligently, improving everyone's quality of life. The building industry has a fascinating future in front of it, and since it begins to adopt such innovative innovations, we may anticipate seeing more developments.